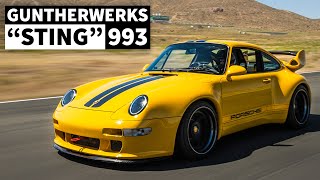 Porsche 911 Racecar With License Plates: The Guntherwerks "Sting" 993 Street/Track Car Special
&nbsp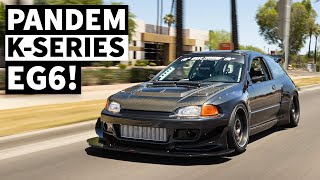 Sequential Shifting, Pandem Widebody, Boosted K24 Powered EG Civic Might be our Favorite Honda Ever
&nbsp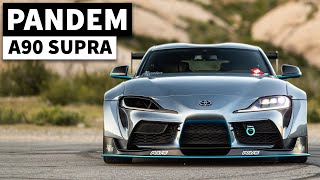 Pandem Perfection: Daniel Song's Widebody A90 Toyota Supra
&nbsp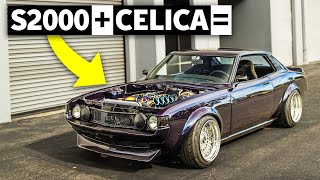 9000rpm in a '77 Toyota Celica. Is an F22c the Perfect Celica Motor Swap?
&nbsp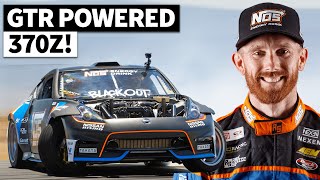 Chris Forsberg's GTR-Powered Nissan 370z RIPS! And It's the Oldest Car in Formula Drift
&nbsp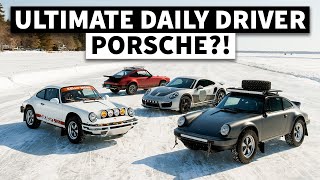 Frozen Lake Shredding in a Safari-Spec Porsche 911 with Kelly-Moss!
&nbsp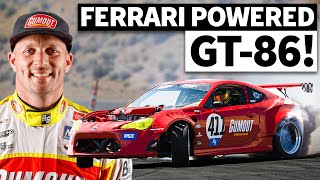 Ferrari V8 Swapped Toyota 86: Ryan Tuerck's GT4586 Sounds INSANE
&nbsp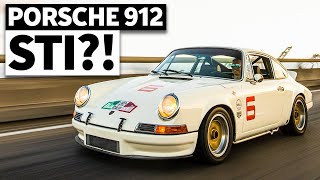 '67 Porsche... With Subaru STI Power!? The 912 RSTI
&nbsp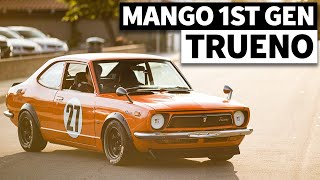 Rare Mango Trueno: Pure Old School JDM Toyota Greatness
&nbsp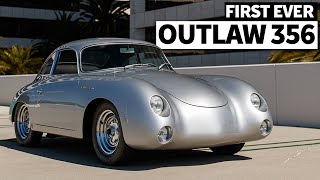 The Original Outlaw: First Ever Porsche 356 Carrera Outlaw Build!
&nbsp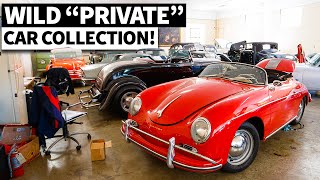 LA's Most Eclectic Private Car Collection?
&nbsp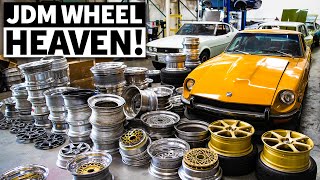 JDM Wheel Dream Factory: Love20bee Makes Magic Happen
&nbsp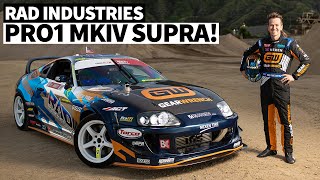 Rad Dan's 3.4l 1000hp MKIV Supra: 231,000 Mile Competition Car!
&nbsp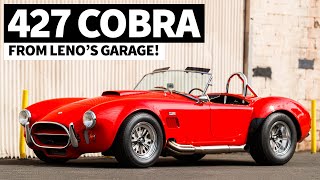 This 500hp Shelby Cobra Replica is the Fastest Family Heirloom
&nbsp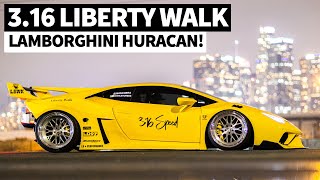 Twin Turbo Lamborghini Huracan That Ain't Afraid to Shred. With Liberty Walk Widebody!
&nbsp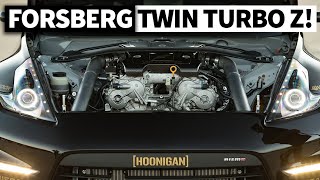 This Twin Turbo VQ, Carbon 370z Test Mule is Chris Forsberg's Party Machine… and Spare Pro Car
&nbsp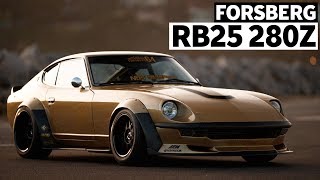 From a $4000, Gutted, and RB Powered 280z, to "Forever Car": Chris Forsberg's Gold Leader Z
&nbsp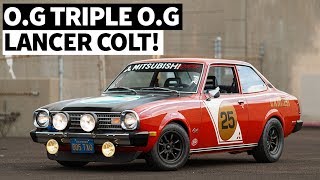 The Father of all Mitsubishi World Rally Cars: 1977 "Dodge" Mitsubishi Colt/Lancer
&nbsp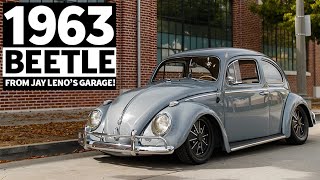 Light, Sketchy, and Gorgeous: How to Make 120hp Feel Fun. 1963 Beetle from Jay Leno's Garage
&nbsp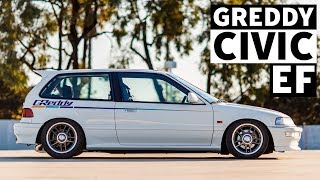 Is this the Cleanest EF Civic Ever? Greddy Kenji's Turbo Honda Dream Build
&nbsp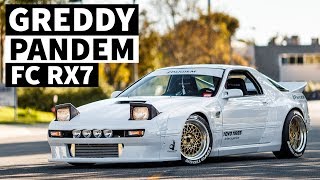 The Best FC RX-7 Widebody Kit Ever? The Pandem/Greddy RX-7 is an IMSA/Group B Mashup
&nbsp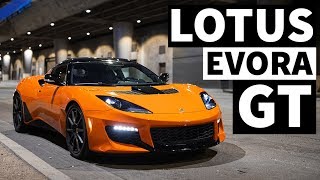 A Night With a Lotus Evora GT, at Larry's Best Downtown Los Angeles Photo Locations
&nbsp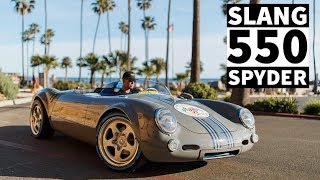 A WRX Swapped Porsche Spyder - Clean Build, Sketchy Speed
&nbsp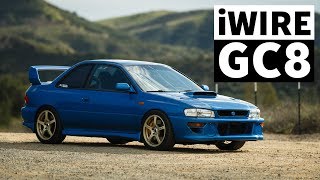 Flat 6 Swapped Subaru GC8: Swapping the Right Way With I-Wire's 3.6rs
&nbsp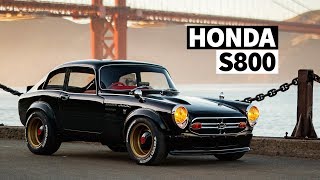 Daniel Wu's Show-Stopping Honda S800
&nbsp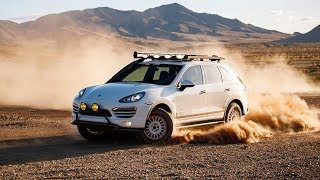 Desert-Spec Diesel Porsche Cayenne Build is a Capable Off-Roader
&nbsp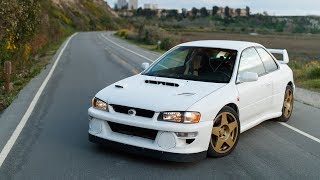 How Bucky Lasek Built an $800 Subaru into a Widebody STI Swapped Ripper GC8
&nbsp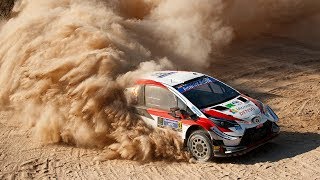 Mud, Dust, And Madness at WRC Mexico: Larry's Last Event Before Lockdown!
&nbsp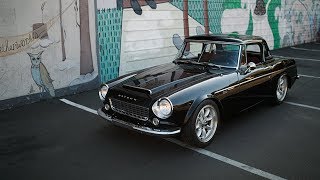 SR20 Swapped Datsun 2000 Roadster is a Crazy Clean Weekend Thrasher
&nbsp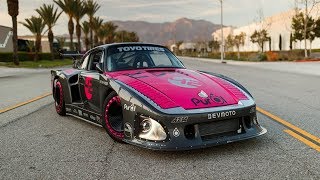 Savagely Fast 100% Electric Porsche 911 Conversion: Bisimoto E935
&nbsp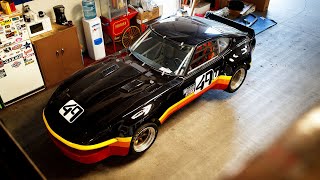 Old School Nissan Magicians: Z Car Garage Shop Tour
&nbsp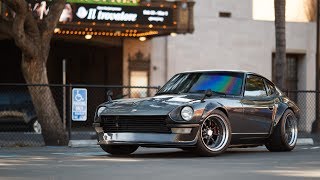 560hp Nissan 240z With a Turbo L28… No LS1 Swap in Sight!
&nbsp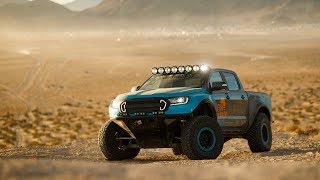 Ford Ranger With a Handbrake?? The "Fun Runner" is Vaughn Gittin's Desert Truck of Choice
&nbsp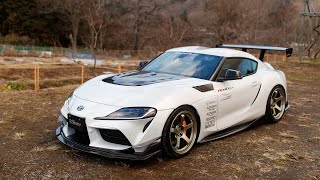 JDM House of Carbon: Varis Japan and their Kitted Supras
&nbsp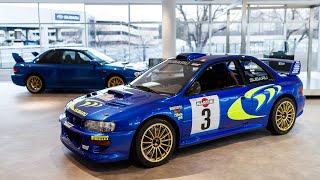 AWD Turbo Heaven! Subaru STI Headquarters in Japan = Imprezas Galore
&nbsp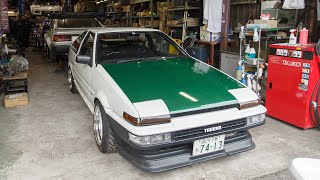 A Tour of Tec-Arts, The Ultimate AE86 Corolla Shop in the Heart of Japan
&nbsp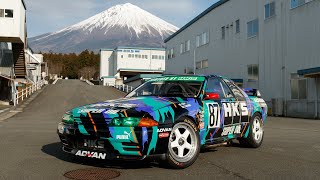 HKS R32 GTR: The Nissan Skyline of our 90s JDM Dreams
&nbsp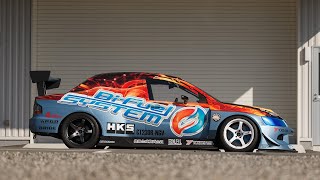 Record Breaker Carbon Fiber Evo: The Legendary HKS CT230R
&nbsp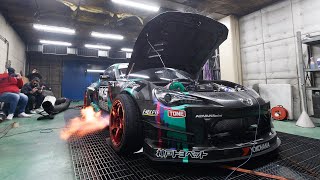 GT86 Antilag Monster Dyno'd at HKS Japan: Burnouts on the Dyno!
&nbsp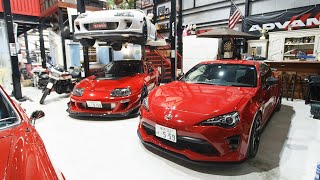 JDM Toyota Supra Palace: Max Orido's Personal Race Garage!
&nbsp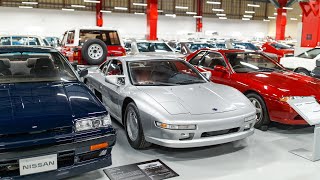 The Greatest Nissan Garage in the World: Nissan Zama Heritage Collection is Nismo Paradise
&nbsp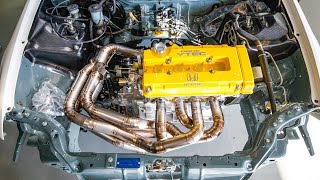 A $150,000 Honda Civic?? Visiting Spoon, Japan's Ultimate Honda Builder
&nbsp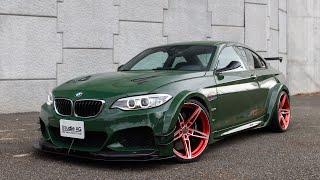 How Japan Tunes BMWs: Z8, 570hp AC Schnitzer M235i, + More From Team Studie
&nbsp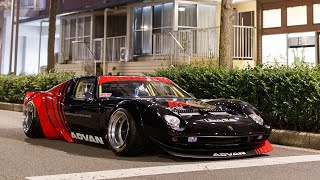 Chopped and Slammed Lamborghini Miura on Air Ride + N/A Powered R34 Nissan Skyline
&nbsp
The 10 BEST Builds at Tokyo Auto Salon. AKA JDM Heaven
&nbsp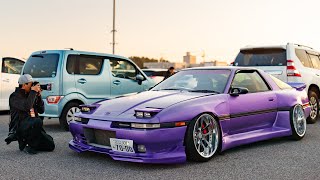 Tokyo Parking Lots = Better Than Car Shows?? Tokyo Auto Salon Car Spotting Special
&nbsp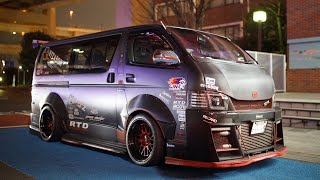 8 Passenger GTR!? 650 Horsepower VR38 Swapped Toyota HiAce (and Bonus Sequential R34 Skyline!)
&nbsp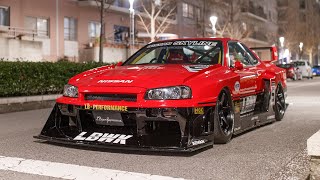 Carburated R34 Skyline?? Tokyo Auto Salon is Insane (and it's JDM Heaven)
&nbsp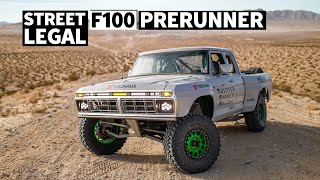 This '73 Ford F-100 is a Street-Legal Luxury Prerunner
&nbsp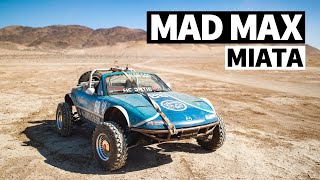 $500 "Ruined" Mazda Miata Turned Off-road Racer for the Gambler 500
&nbsp