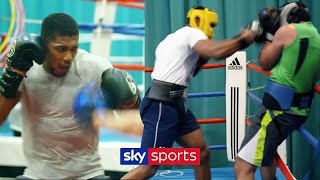 How Anthony Joshua trained to BEAT Wladimir Klitschko | Behind The Ropes
&nbsp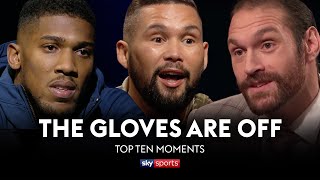 The BEST Moments from The Gloves Are Off 👊
&nbsp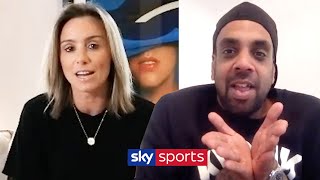 Who is Kugan Cassius' best friend in boxing? 👀 | Doing The Rounds
&nbsp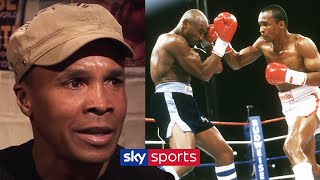 Sugar Ray Leonard reflects on his most ICONIC fights 👊| Hagler, Duran & Hearns | Ringside Special
&nbsp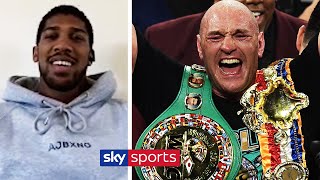 EXCLUSIVE! Anthony Joshua sends warning to Tyson Fury & discusses potential Whyte/Usyk fights
&nbsp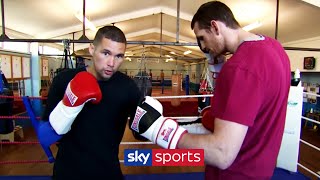 How to Counter Punch | Tony Bellew & David Price Masterclass | Boxing for Beginners
&nbsp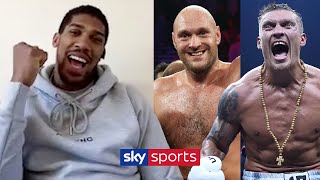 Anthony Joshua names the SIX fighters he wants to face before he retires 👊| Doing The Rounds
&nbsp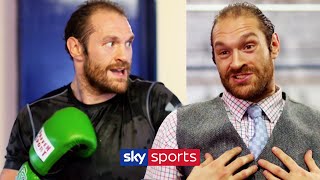 How Tyson Fury trained to beat Wladimir Klitschko 👊 | Behind The Ropes
&nbsp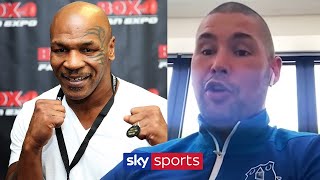 What advice did Mike Tyson give Tony Bellew?! 👊 | Doing The Rounds
&nbsp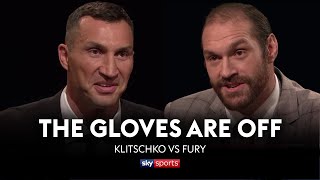 REVISITED! Wladimir Klitschko vs Tyson Fury | The Gloves Are Off
&nbsp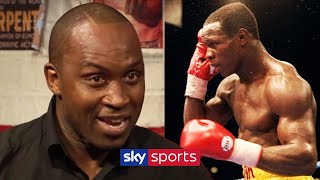 Nigel Benn opens up on his dislike for Chris Eubank prior to their two fights | Ringside Special
&nbsp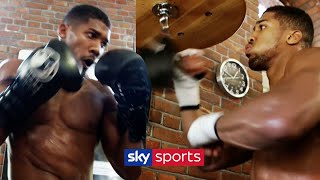 REVISITED! Anthony Joshua's training camp before his first world title fight 💪| Behind The Ropes
&nbsp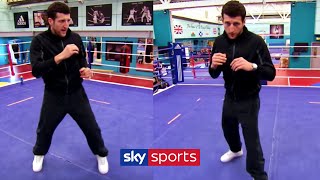 How to Feint | Carl Froch Masterclass | Boxing for Beginners
&nbsp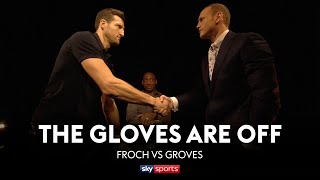 REVISITED! Carl Froch & George Groves' INTENSE encounter | Gloves Are Off
&nbsp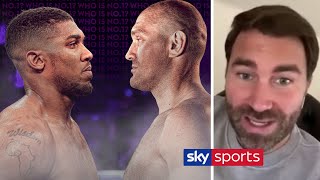 'Joshua vs Fury NEXT is possible!' | Eddie Hearn on Joshua vs Kubrat Pulev postponement
&nbsp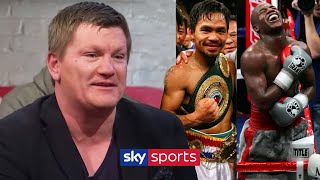 Ricky Hatton reflects on his fights with Floyd Mayweather & Manny Pacquiao | Ringside Special
&nbsp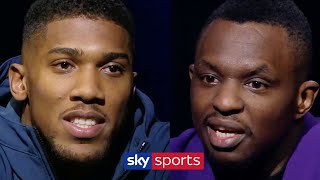 REVISITED! Anthony Joshua & Dillian Whyte's HEATED encounter | The Gloves Are Off
&nbsp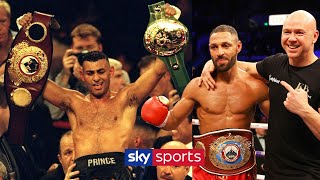 Where it all started for Prince Naseem Hamed & Kell Brook | Ingle Gym | Sheffield Steel
&nbsp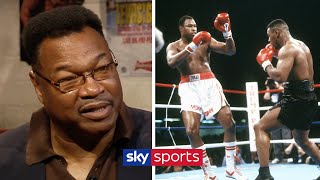 The man who beat Muhammad Ali & fought Mike Tyson 🥊 | Larry Holmes | Ringside Special
&nbsp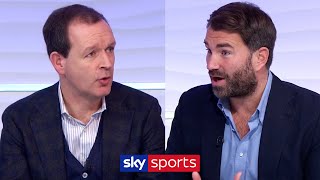 EXCLUSIVE! Eddie Hearn on how Matchroom's boxing schedule will change after Coronavirus outbreak
&nbsp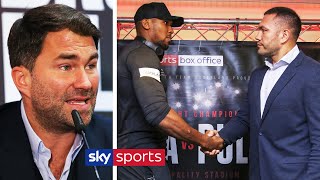 Will Anthony Joshua vs Kubrat Pulev be postponed due to Coronavirus? | Eddie Hearn | Sky Sports News
&nbsp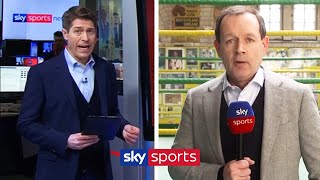 BREAKING! All boxing events under the BBBoC cancelled until early April
&nbsp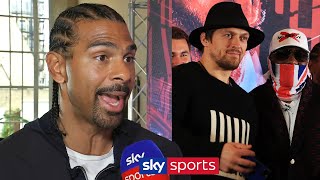 David Haye breaks down WHY he believes Derek Chisora can beat Oleksandr Usyk
&nbsp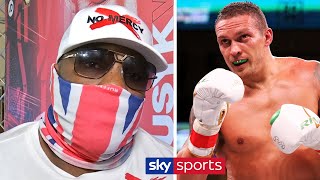 "I DON'T WANT TO SCARE HIM OUT OF THE FIGHT!' | Derek Chisora on Oleksandr Usyk fight
&nbsp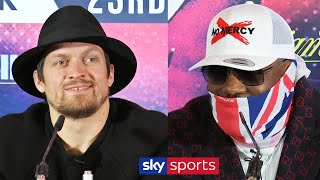 OLEKSANDR USYK VS DEREK CHISORA | FULL PRESS CONFERENCE
&nbsp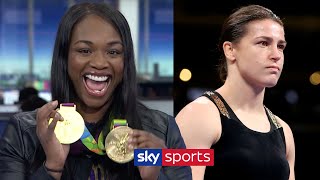 'I'M NUMBER ONE!' 🥇| Claressa Shields says she is the star of women's boxing over Katie Taylor
&nbsp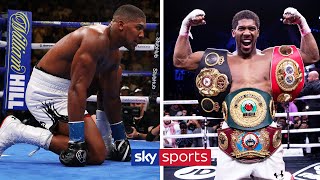 Which version of Anthony Joshua will turn up against Kubrat Pulev? | #Toe2Toe
&nbsp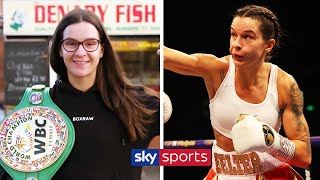 From working in a chip shop to winning a world title! 🍟🥊 | Terri Harper #RiseWithUs
&nbsp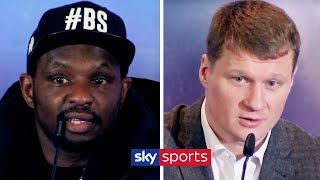 DILLIAN WHYTE VS ALEXANDER POVETKIN | LIVE PRESS CONFERENCE
&nbsp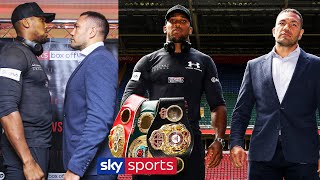 BREAKING! Anthony Joshua will face Kubrat Pulev on June 20 at the Tottenham Hotspur Stadium
&nbsp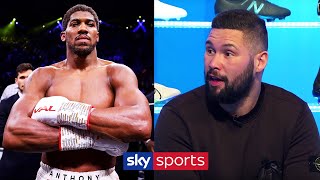 "Fury won't be able to deal with AJ's fighting style!" | Tony Bellew on Joshua, Fury & Wilder!
&nbsp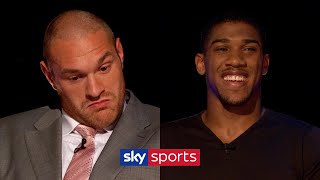 Tyson Fury gives Anthony Joshua words of advice in classic 2013 The Gloves are Off!
&nbsp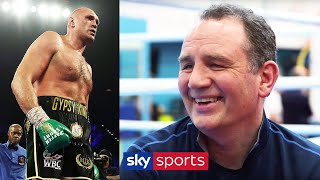 "The best should fight the best!" | Rob McCracken on AJ v Fury and criticism after Ruiz Jr defeat!
&nbsp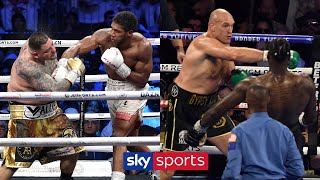 Who would win in a fight between Anthony Joshua & Tyson Fury? | Toe2Toe
&nbsp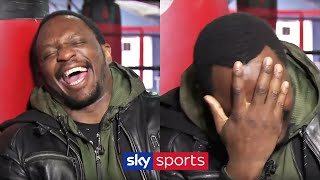 Dillian Whyte bursts into LAUGHTER at Wilder, and calls out Fury!
&nbsp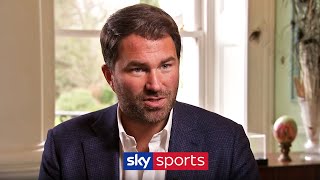 "It'd be a DREAM to have AJ v Fury in the UK!" | Eddie Hearn in depth on Fury, AJ and Wilder!
&nbsp
Amir Khan makes his prediction for a potential Anthony Joshua vs Tyson Fury fight!
&nbsp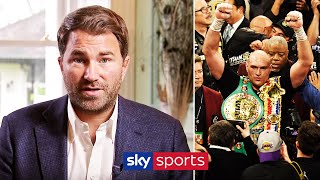 "AJ vs Fury fight WILL happen!" | Eddie Hearn Extended Interview
&nbsp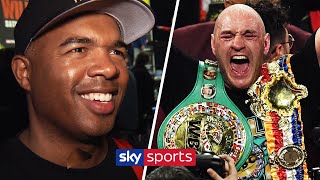 Tyson Fury's trainer Sugarhill Steward reacts to emphatic stoppage win over Deontay Wilder
&nbsp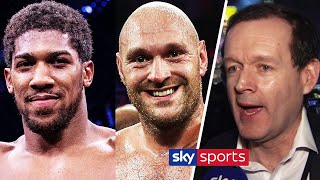 Adam Smith reveals he's been overloaded with calls about Anthony Joshua vs Tyson Fury
&nbsp
David Haye reveals what it was like to spar Deontay Wilder
&nbsp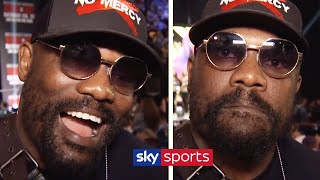 Derek Chisora makes his prediction for Deontay Wilder vs Tyson Fury II
&nbsp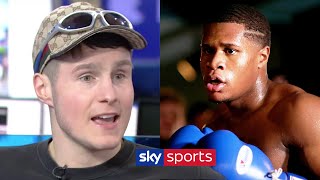 Joe Laws recalls the time he 'smashed' Devin Haney in sparring while hungover
&nbsp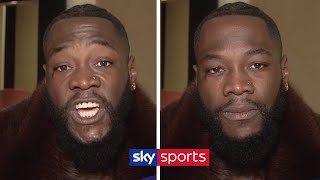 EXCLUSIVE! Deontay Wilder sends aggressive message to Dillian Whyte & says Tyson Fury CAN'T punch
&nbsp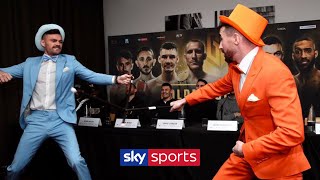 Weirdest ever start to a press conference?! 😆✨| Golden Contract Semi-Final | Press Conference
&nbsp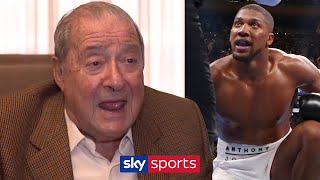 Bob Arum predicts that Kubrat Pulev will beat Anthony Joshua
&nbsp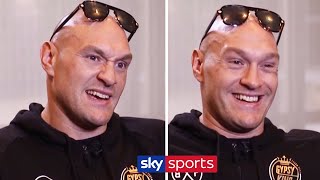 EXCLUSIVE! Tyson Fury responds to Anthony Joshua's hopes for a unification fight IF he beats Wilder
&nbsp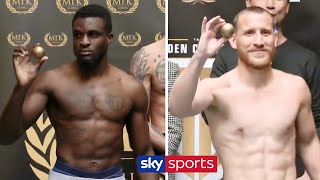 Ohara Davies & Ryan Walsh pick their opponents! 👊| Golden Contract Semi-Final Draw
&nbsp
EXCLUSIVE! Dillian Whyte on Wilder/Fury 2, Andy Ruiz Jr, Alexander Povetkin & his WBC status
&nbsp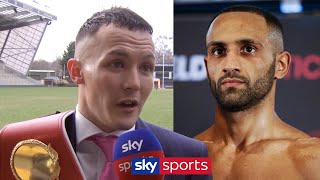 Josh Warrington's honest response to Kid Galahad being his mandatory challenger & his fight options
&nbsp